In its simplest term a wildcard is a playing card that can have any value, suit, or colour. For meeting and events Bien Venues ethos is that Wildcard Venues fuel imagination and inspire attendees.
This blog explores why Bien Venue propose wildcard venue options within our client proposals? and how do we identify what a wildcard venue is?
Why a wildcard?
At Bien Venue we enjoy playing a venue wildcard especially when they can add the wow factor to a client's proposal. The team at Bien Venue include what is known as 'wildcard' options in their proposals with an aim to pro-actively offer an alternative solution while still meeting the clients brief and objectives. It gives our clients something out of the box to think about for their upcoming meeting or event. Often these venues will have the wow factor and are sure to impress and will have attendees talking about the event for a long time to come.
Our dedicated venue consultants will often include their personal wildcard preference when working on client briefs, as we know one of the most effective ways of building an impactful event is through the use of a venue that fuels the imagination and inspires attendees.
The Bien Venue team are measured on Wild Card options and pro-actively find all those hidden gems and search for those special venues so they can share them with our clients. The team regularly visit new and existing venues and have educational sessions with venue groups and unique venues to enhance their knowledge so they can recommend from first-hand experience.
What is a wildcard?
It is only after fully understanding our client's objectives and requirements inside out that we can pitch an option that may have previously been considered off the radar.
A great wildcard option can be that unique or quirky space that you have never heard of, an amazing location that needs to be seen to appreciate its full potential, or a venue that we know, from experience, will excite, motivate and surprise your attendees.
One of our team's favourite northern wild cards is MAGNA – a former Sheffield steelwork factory. Partly transformed into a science museum, that has one of the most impressive canvases for a meeting space in the north but also an incredible array of indoor teambuilding opportunities, ranging from ziplines to bungee jumps.
The Hurlingham Club on the banks of the Thames in Fulham, London is recognised throughout the world as one of Britain's greatest private members' club, its meeting space is just as great and is a favourite Wild Card option for London enquiries. From the tied lecture theatre to function space with a blend of quintessentially English architecture, the Hurlingham Club offers a unique and memorable experience.
Other favourites from previous year's enquiries include: The MTC, Coventry; the National Space Centre, Leicester; Kubicki Arcades, Warsaw (Poland); Hispaniola, London; Bristol Aquarium, Bristol; Solent Forts, Portsmouth; The Tower of London, London and The Space Needle, Seattle (U.S.A).
Whether it is a team incentive to inspire, a gala dinner to dazzle or an event that needs to be extraordinary – Our team have got this covered. Let us share couple of our most recent case studies:
Case Study 1 – Residential Conference
Client Brief: A 3-day residential conference with an option for multiple breakout rooms, a welcome networking event and awards dinner. Ideally in a large midlands or northern UK city with great transport links.
BV Response: Initial thoughts based on the brief would be to explore locations such as Birmingham, Manchester, Liverpool, York, Glasgow and Edinburgh, however after a call with the client to understand the expectations of the event and key criteria it became clear that location wasn't a key factor but the right venue fit.
BV Proposed Locations: Birmingham, Manchester, Glasgow, Chester, and Southport.
Why Southport as a Wild Card?
Firstly, Yes, we did say Southport! A wildcard option does not just need to be a venue, in this scenario we included a wild card location and included the stunning Waterfront Southport. The reason why, it ticked all the requirement to deliver the event yet isn't always top of client's thoughts compared its neighbours of Liverpool and Manchester!
Did you know It is one of the largest integrated conference centres in the UK, it can comfortably hold large conferences and exhibitions in one space with private entrances and good delivery access.
It is easily accessible from Liverpool and Manchester as well as London and provides an interesting alternative venue for North West enquiries. The venue is a large complex that includes a theatre, ballroom, casino and convention centre alongside a hotel which offers meeting rooms.
It is in a prime location overlooking the boating lake and within short walking distance of all the attractions Southport has to offer meaning guests can enjoy the fun of a seaside resort alongside the conference facilities.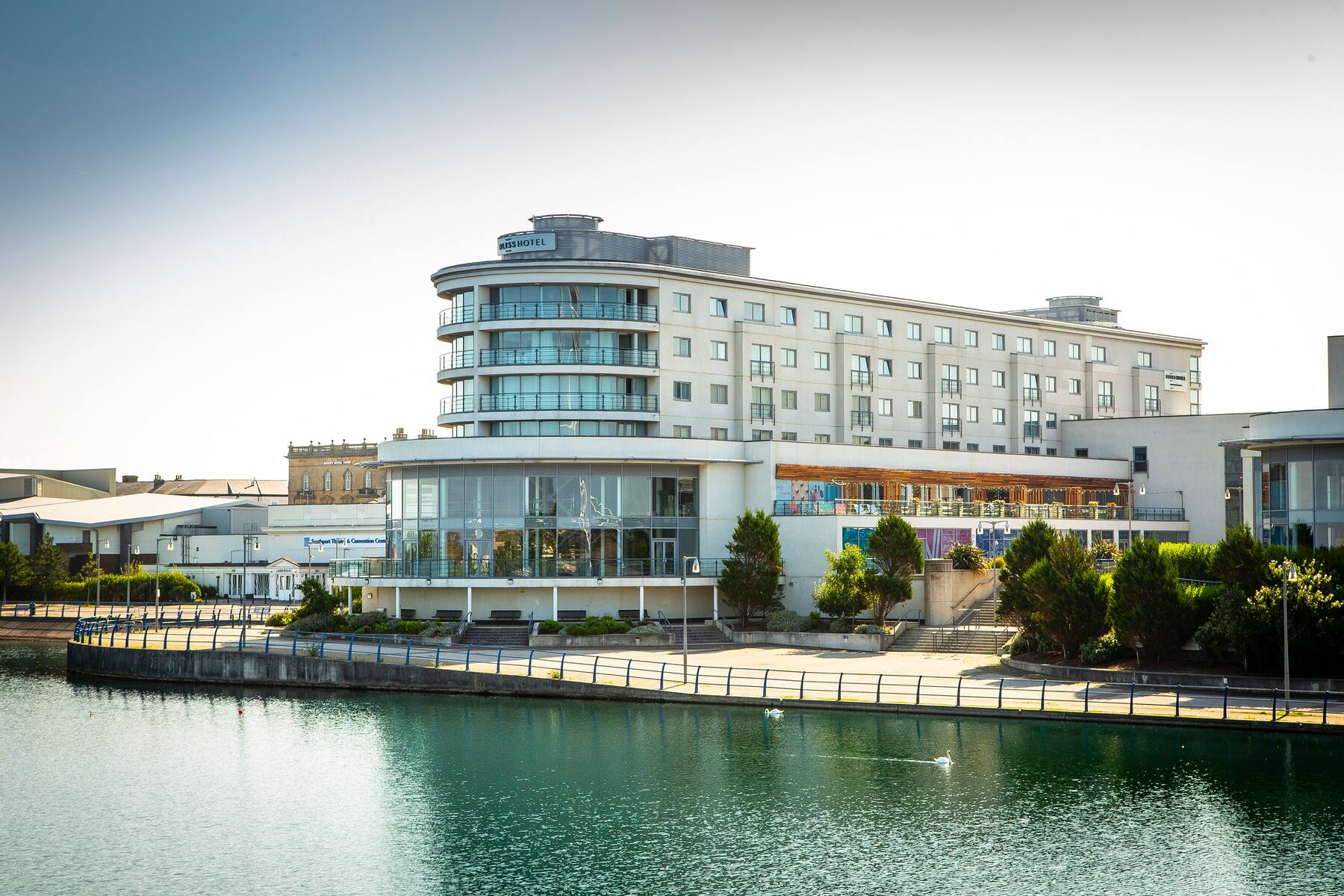 Case Study 2 – Team Away Day
Client Brief: An overnight team building away day for a team of Executive Assistants, 1.5 hours from London. Venue should be able to provide fun team building activities as well as accommodation and a gala dinner.
BV Response: A specialist area of ours – away days and teambuilding, 1.5 hours from London opens many fantastic locations and you can be spoilt for choice with superb 4* and 5* venues.
BV Proposed Locations: Windsor, Brighton, Weybridge, and Port Lympne Hotel & Nature Reserve.
Why Port Lympne Hotel as a Wild Card?
Whilst most people associate a team building away day for a team of EAs to be in a countryside hotel with dinner in the hotels fine dining restaurant, which the options in Windsor and Weybride certainly were, Port Lympne ticked all the boxes for the style of venue required and offered some unique team building and dining options. Whilst slight over 90 minutes from London, this was still included as the package on offer was unique in relation to the others.
The Team building activity combined both the development of the teams working skills and giving something back; the challenge was to create enclosure furniture or enrichment items for the animals at Howlett's and Port Lympne. This was followed by the opportunity to view the animals interacting with the creations in their enclosure. Meet the animal experiences before dinner in either a private dining room decorated with hand painted animal murals or the unique and stunning Moroccan Courtyard. The accommodation within the reserve include hotel bedrooms and forest cabins up to unique offerings including Tiger Lodge and Treehouses.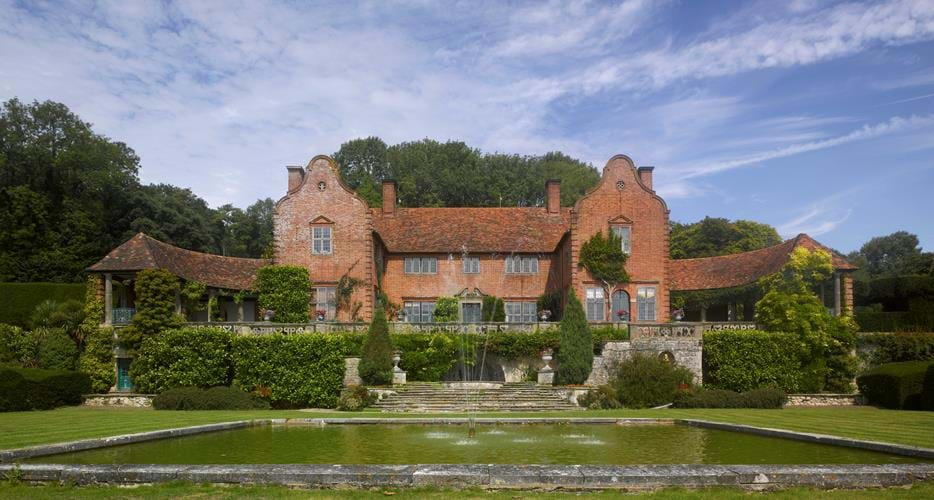 For more information on how the above venues could accommodate your next event or if would like Bien Venue to find you a unique and memorable venue option for you next event email sales@bvevents.co.uk and we'll find the wildcards to enhance your next meeting, team incentive, away day, gala dinner or event.